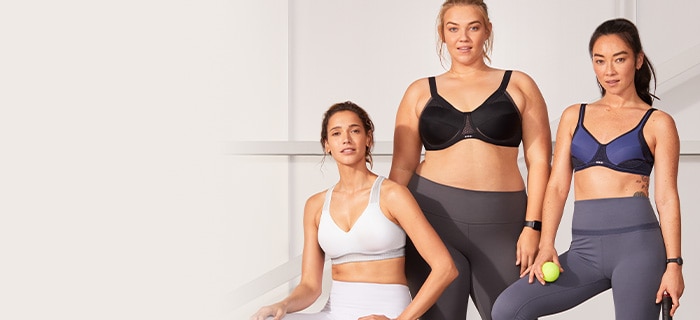 GET THE BEST SUPPORT FOR YOUR SPORT
Did you know that 76% of women who are wearing sport bras are wearing the same one regardless of what sport they're playing? And that even a B-cup can bounce up to 8cm without the right support? Whether you're walking, running, or pushing it to the limit, the right support is essential to protect your breasts. Our guide below makes it easy to choose the right sports bra for your sport.
HOW TO CHECK IF YOUR SPORTS BRA FITS
Here's how to get your cups, band and straps to fit like a dream.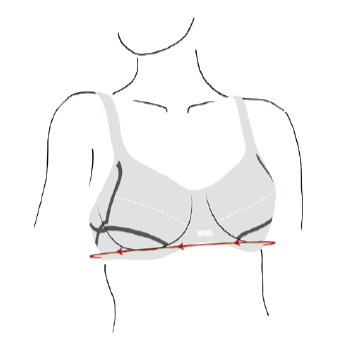 STEP 1. THE BAND
Needs to be made of strong, wide elastic so it can support properly. It will feel firmer than an everyday bra but not so tight that it is uncomfortable.

Try this:
Rotate your upper body and raise your arms. If your band doesn't stay in place, it's too big. If you feel restricted or see spillage, it's too small.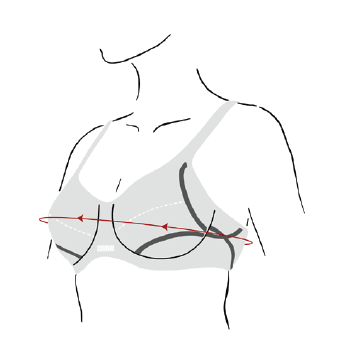 STEP 2. THE CUPS
A sports bra should minimise movement. Your breasts must be completely covered or encased within the cups to effectively limit any movement.

Try this:
Do a squat jump. If you feel too much movement, go down a cup size. If your breasts spill out, go up a cup size.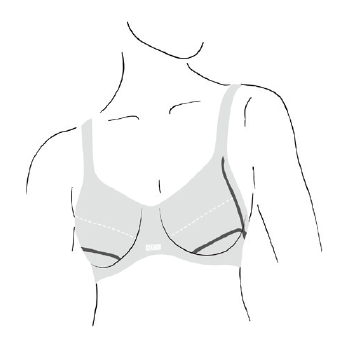 STEP 3. THE STRAPS
Straps should fit firmly but not too tight or too loose. Adjust the straps as necessary, try crossing them over or opt for a racerback style.
BECAUSE FIT SHOULD COME FIRST
Allow us to help you find your perfect fit with a professional bra fitting session in person at your nearest Myer or David Jones store.
FIND STORE