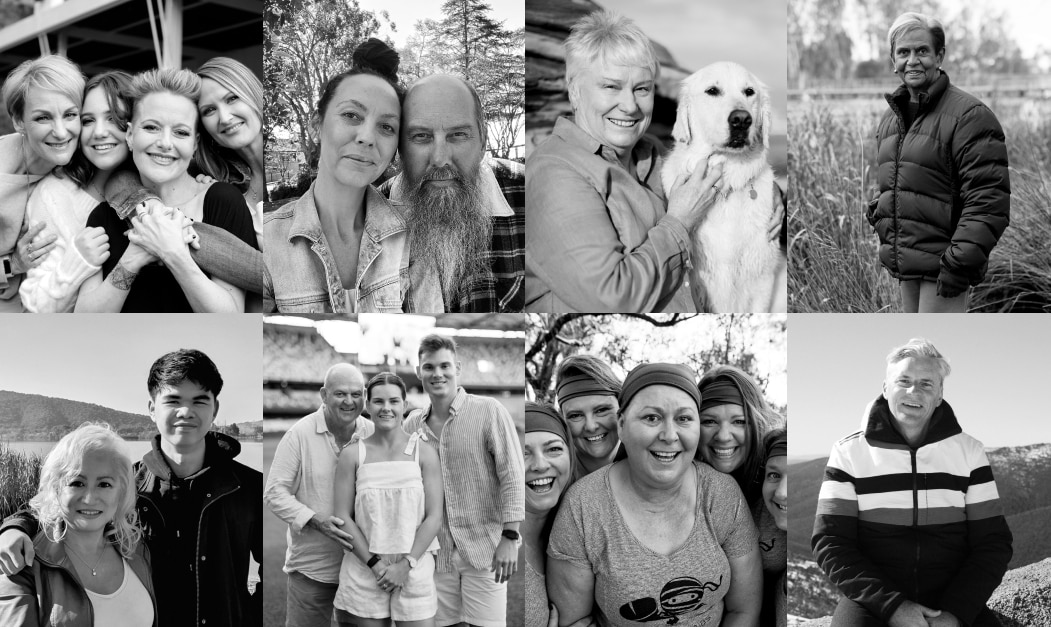 Support those close to your heart
Berlei and Breast Cancer Network Australia (BCNA) are encouraging all Australians to support everyone affected by breast cancer. This October and beyond, get behind the initiative and show your support to those close to your heart.
AFLW Brisbane Lions player, Sophie Conway, was just 12 years old when her mum Christine was diagnosed with Triple Negative breast cancer. Christine was just shy of her 5 year clear before she was diagnosed with brain cancer, and sadly passed away within a few weeks.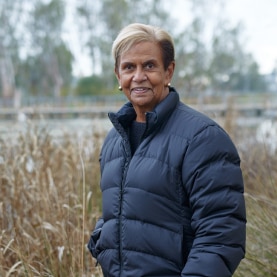 Aunty Pam Pedersen is a Yorta Yorta Elder, an advocate in the Koorie Court system, an Aboriginal community leader and an accomplished sports person. Just before Mother's day 2016, she was diagnosed with breast cancer. Her motto is, "If you can dream it, you can achieve it".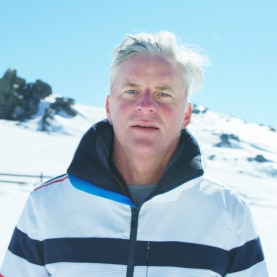 Stuart Diver was the sole survivor of the 1997 Thredbo landslide which killed 18 people, including his first wife Sally. He found love again with his second wife Rosanna, who shortly after their honeymoon, was diagnosed with breast cancer. After giving birth to their young daughter Alessia, Rosanna was then diagnosed with metastatic breast cancer and sadly passed away in 2015. Stuart is still living in Thredbo where he is raising Alessia.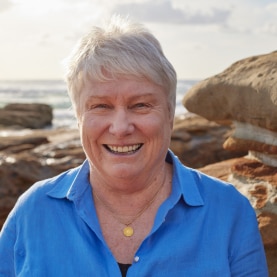 After winning 12 medals at the Olympic and Commonwealth Games, Australian Olympic Legend and BCNA board member, Raelene Boyle AM, MBE, was diagnosed with breast cancer in 1996. Since then, she has worked tirelessly to raise awareness for and support others with the disease.
JOIN OUR INITIATIVE
Here are some ways you can show your support:
Purchase a bra from the Pink Bra collection. $10 from each bra sold will be donated to BCNA to help those affected by breast cancer.
Offer your loved one emotional and physical support during their breast cancer journey. Simply taking the time to check in with them or helping with housework can be rewarding for the both of you. For some ideas on how you can help your loved one, click here.
Call the BCNA Helpline if you or a friend or family member has been diagnosed with breast cancer. The Helpline is open from 9:00 am to 5:00 pm AEST Monday to Friday and BCNA's Member Support Services team can be reached on 1800 500 258.
Donate to BCNA. Every 24 hours, 55 Australians will hear four terrifying words – 'You have breast cancer'. With your help, BCNA will make sure they do not face this challenge alone.
Spread the message of support.
ABOUT OUR PARTNERSHIP
Since 2005, we've been a proud partner of BCNA. Together, we share a common vision: to help every woman feel secure in the belief that nothing, not even cancer, can hold her back. This has resulted in over 140,000 My Care Kits being donated to women who have undergone breast cancer surgery, and the development of a range of post-surgery bras.


 THANK YOU TO OUR SUPPLIERS



'); burger.on('click', function(event) { var container = $(event.currentTarget).closest('.pink-bra-row.header'); container.toggleClass('active'); if (container.hasClass('active')) { container.find('ul').slideDown(); } else { container.find('ul').slideUp(); } }); $('.pink-bra-row.header').append(burger); $('.pink-bra-row.slider-block .row-full-width-inner').slick({ dots: false, arrows: true, centerMode: false, infinite: true, autoplay: false, speed: 800, slidesToShow: 1, slidesToScroll: 1, swipe: true }); var videoBlock = $('.pink-bra-row.block4 video'); videoBlock.attr('controls', true).prop("volume", 0.25); if (videoBlock.length) { videoBlock[0].muted = !videoBlock[0].muted; } });